This past summer I took a month-long trip to Vancouver, the city where I was born and raised.
The city is gorgeous—viewed from close up at sunset, or mid-day from the top of the local ski hill, Grouse Mountain.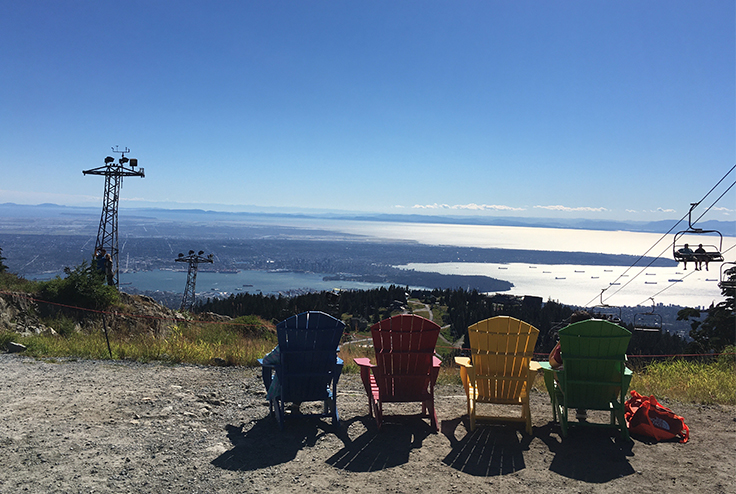 The food is great, whether it's corn and salmon, Japanese rice curry (!), or a hot dog with craft beer by the ocean.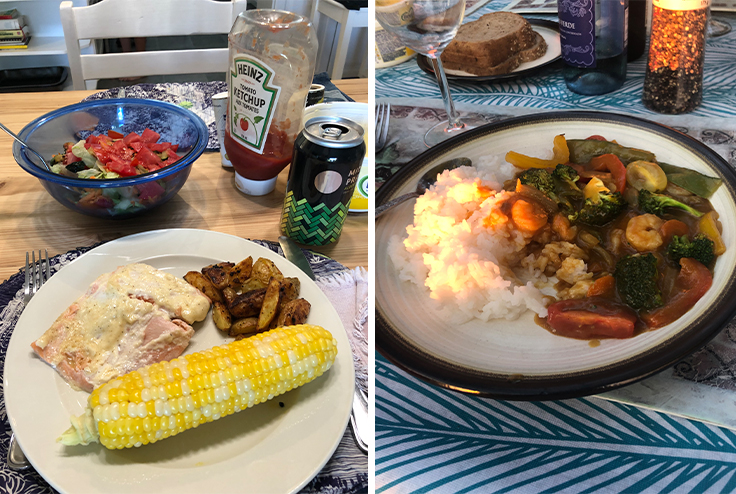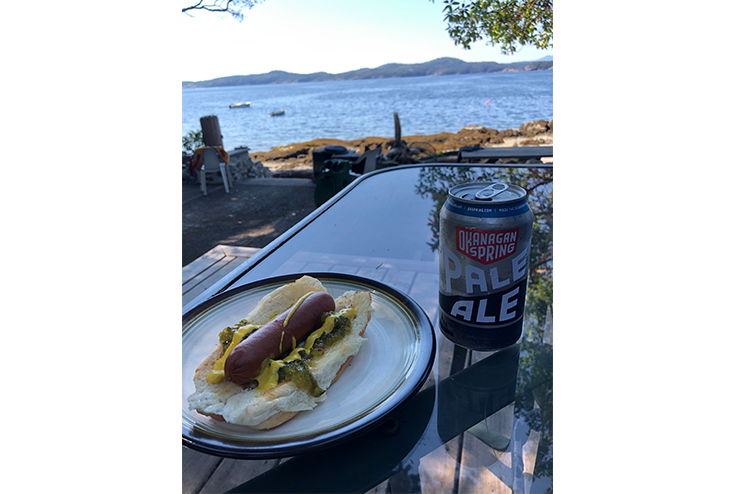 Although there's lots of nature in the city, there's even more if you go up the coast to rent a cottage.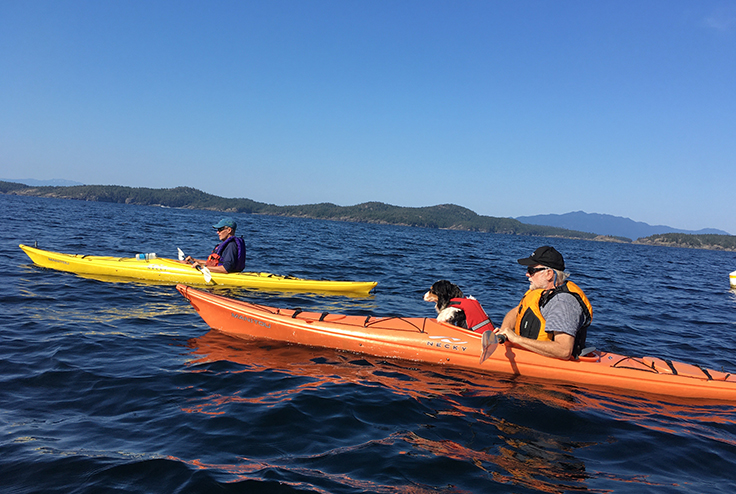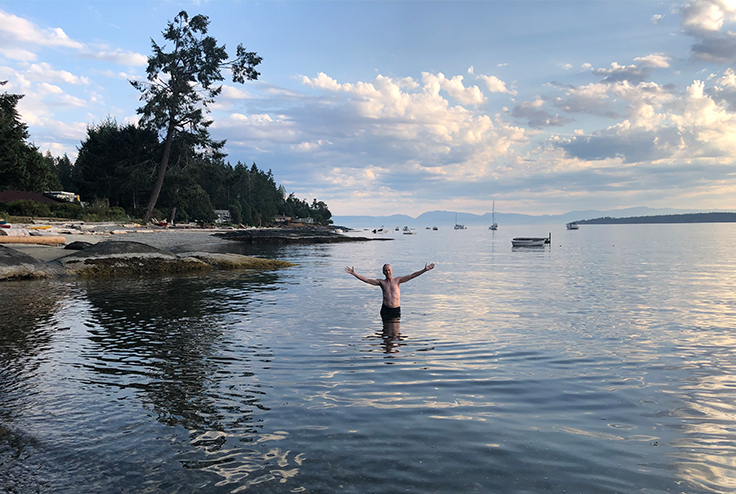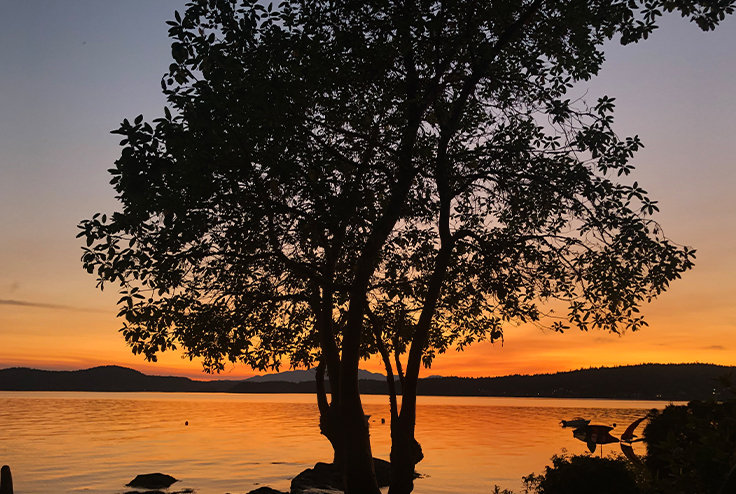 From Vancouver, I flew across the Rocky Mountains to visit my sister in Edmonton, Alberta. It has a super cool aerospace history museum. (I did not fly to Edmonton in either of these planes.)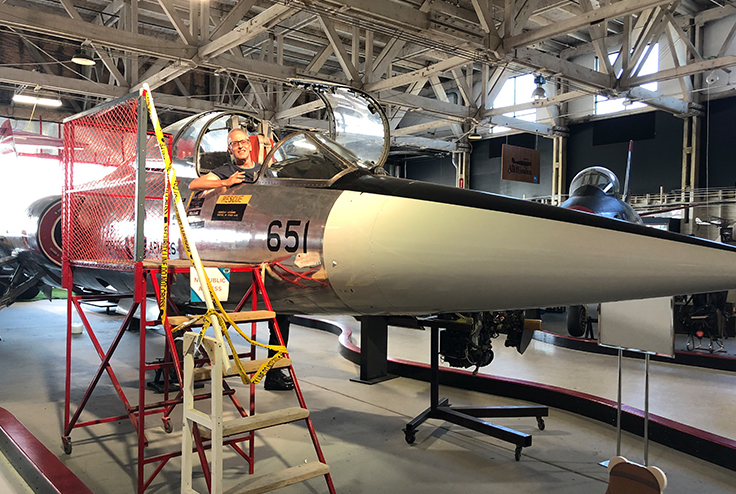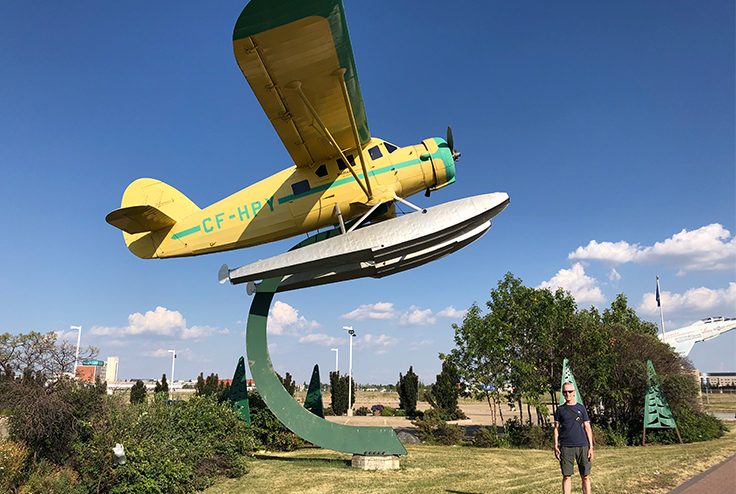 Edmonton seems to have a strong connection to Osaka, because I found:
An old streetcar from Osaka's Hankai Line (I'm not kidding!) that runs through the city…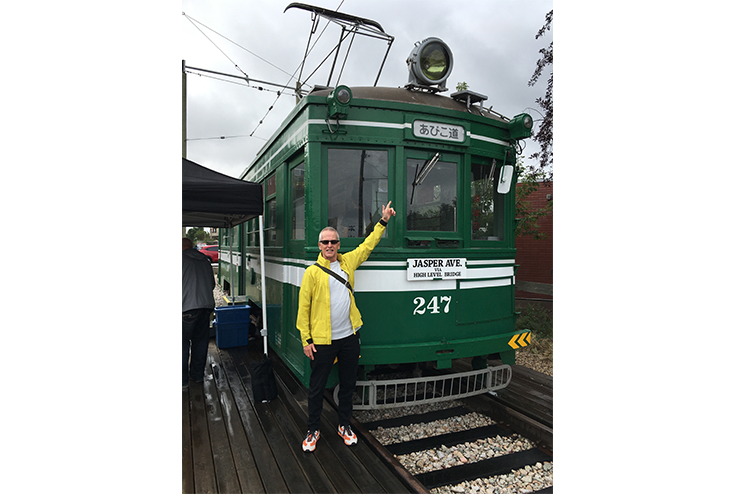 And a "pachinko-ball" work of art in a local park!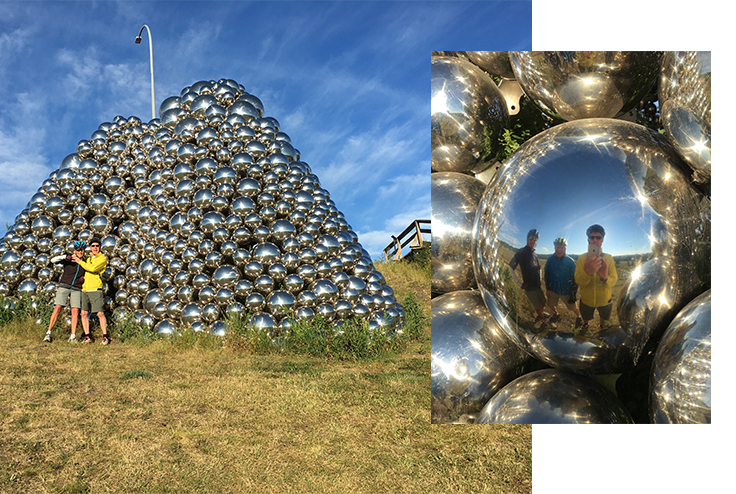 I tried calling Yoshimura-san and Shimizu-san from this pay phone in Vancouver. But whoever answered said they were in a meeting. Darn it! I wasted a dime!