How many bicycles do you need? Ask a typical bike nut, and the answer is: "N plus one", where N is the number of bikes you currently own. As for me, I thought I was satisfied with just the three bikes in my shed. Little did I know.
If you're not into bikes, you might wonder why anyone would need more than one. Let me shed some light. Every bike has a different feel and its own unique charms. Take my 2009 Giant Escape, for a start.
This is a great commuter bike. It has been a sturdy and reliable companion for 12 years, taking gravel roads, potholes, and cow dung in its stride without complaint. It's heavy and not very aerodynamic, but it's solid as a tank. If I had to ride one bicycle into battle, I'd take the Giant. I'd just hope it was a short battle.
Once or twice a week, I ride to work on my 2011 Boardman Team—an upper-entry-level aluminium-framed road bike "designed" by British cycling legend Chris Boardman.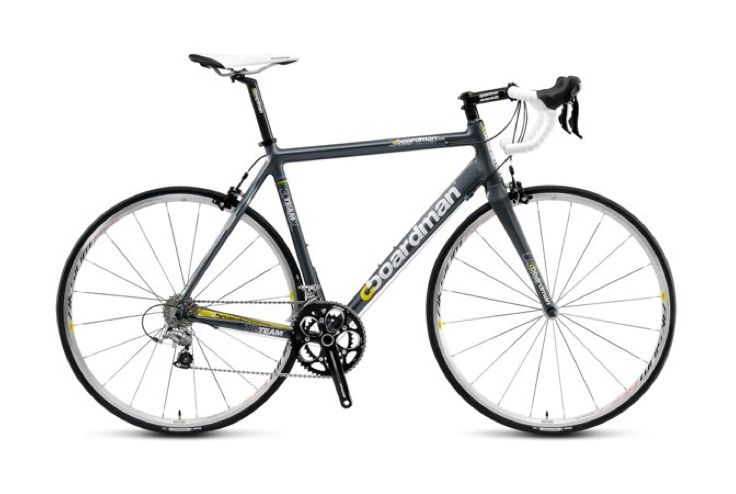 Compared to the Giant, it's sleek and lithe. It kept me going on long climbs up Koya-san and on scenic rides around Corsica. It got me through the 160 km Lake Taupo race in five hours, without too much saddle pain. And it survived half a dozen crashes with little more than a scratch. Respect!
Here in Wellington, I sometimes ride the Boardman to work so I can enjoy an extended ride home via the paved country roads of Makara and Ohariu Valley. No traffic, no lights—just rolling hills, docile sheep, and whirling wind turbines. The 30 km ride adds an hour to my commute home, but it's always worth it for the feeling of escape and exhilaration.
After eight years on the Boardman, though, the brakes and shifting were getting worse. I began to wonder what an upgrade would feel like. I fantasised about a carbon frame, disk brakes, and a high-spec groupset. When I found a candy-apple red 2019 Trek Emonda SL6 on sale, my fantasy came to life.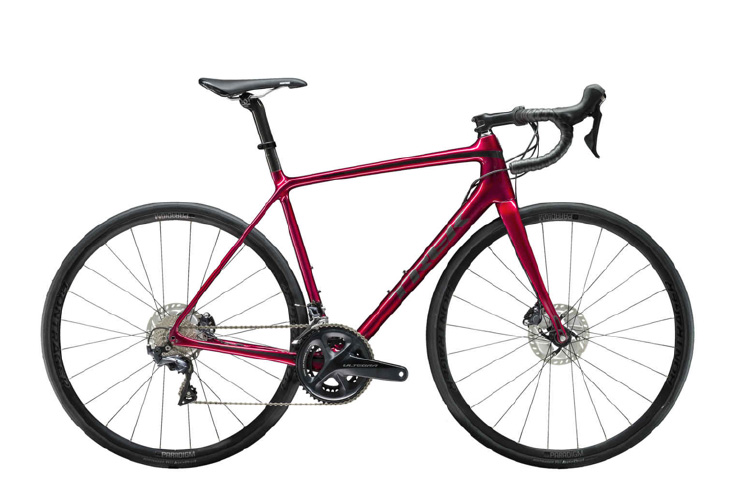 Like every new bike you buy, this was the best bike in the entire world. Stiff carbon frame, Ultegra groupset, wide rims, disk brakes…
Ahh, disk brakes! When you're barreling down a winding hill at the speed of sound, it gives you peace of mind to know that you can, if necessary, stop at some point before hitting a tree or an oncoming truck. This is not always the feeling you get from traditional rim brakes—especially in the wet.
I take the Trek on Sunday morning rides with a local group of veteran cyclists. Unlike in Japan, I'm actually one of the lighter riders here in New Zealand. That makes it easier for me on the hills. But on the flats, the big local guys ride like a Shinkansen—even into the wind. It's not uncommon for our bunch to keep up a steady clip of 50 kph along the highway.
As you may have surmised, I'm a pretty keen roadie. But here's the thing: Wellington is much, much more suited to mountain biking than road biking. There are tons of excellent trails here—like Makara Peak—which keep you out of the city's notorious typhoon-like winds. Since we moved here, people keep asking me why I don't ride a mountain bike.
So finally, this summer, I relented. I had my first taste of MTB riding, on the world-class singletrack of Redwood Forest in Rotorua. Beautifully flowing dirt trails weaving through lush forest. And you know what? It was exhilarating. I loved every minute of it, save the part where we got lost in a maze of super-steep trails with fallen trees and jaw-clenching drop-offs.
Now, back here in Wellington, I'm inspired to explore the local MTB trails. But before I can do that, there's just one thing I need. A new mountain bike.
N plus one!