A few weeks ago I visited Portland, Oregon. The 25th largest city in the U.S. with a population of around 650,000, Portland is pretty, friendly, and fun.
After a one-hour flight from Vancouver and a 40-minute train ride from the airport, we checked in to a clean, comfortable hotel that—like all hotels in the city—is close to everything.
Getting around is easy and convenient with Portland's extensive, efficient, and cheap—just $5 for an all-day pass—system of streetcars and busses. You can even use the streetcar loop route like a tour bus orientation to the city.
Portland is known as America's craft beer capital. You can't visit without trying some of the vast array and beers and places to drink them.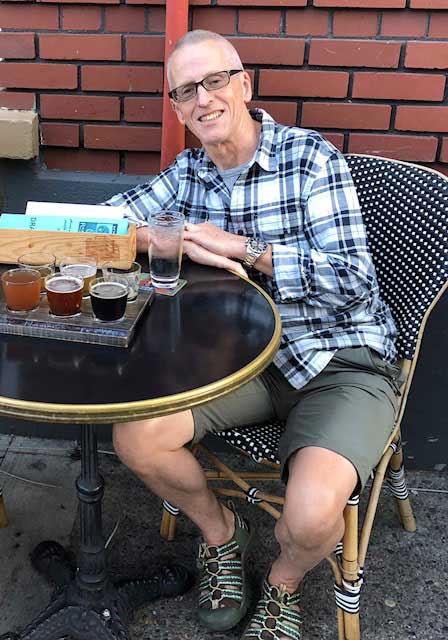 The city has become a popular tourist destination in recent years, and I was worried about the streets being packed with visitors. But as you can see from the photo of me in the old town, I had nothing to worry about.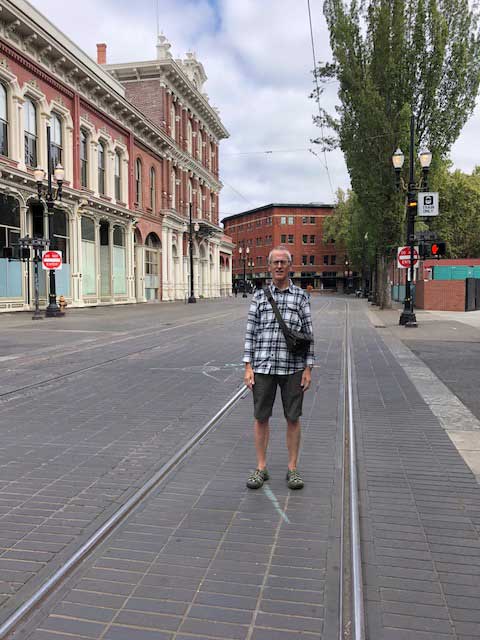 What did we eat? Better to ask, what didn'twe eat?
For starters, the city's food carts offer an endless variety of filling and even healthy eats.
No trip to Portland is complete without a meal at the renowned Mother's Bistro. Now that'sa breakfast!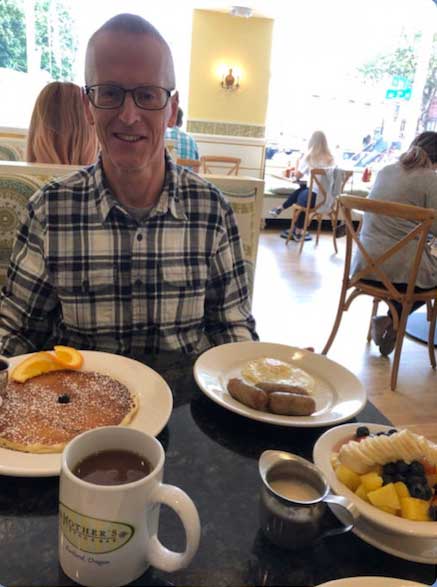 For dinner, Piazza Italia is a delicious, reasonably priced Italian restaurant with a soccer theme, where I swear we were the only tourists in the place.  
Portland is not without its problems. The city is undergoing gentrification, as wealthy people move in for the picturesque scenery and quality of life, in the process driving up the price of real estate and pricing middle- and lower-income families out of the market. Let's hope the city government works to keep Portland a place where a diverse range of people can live.